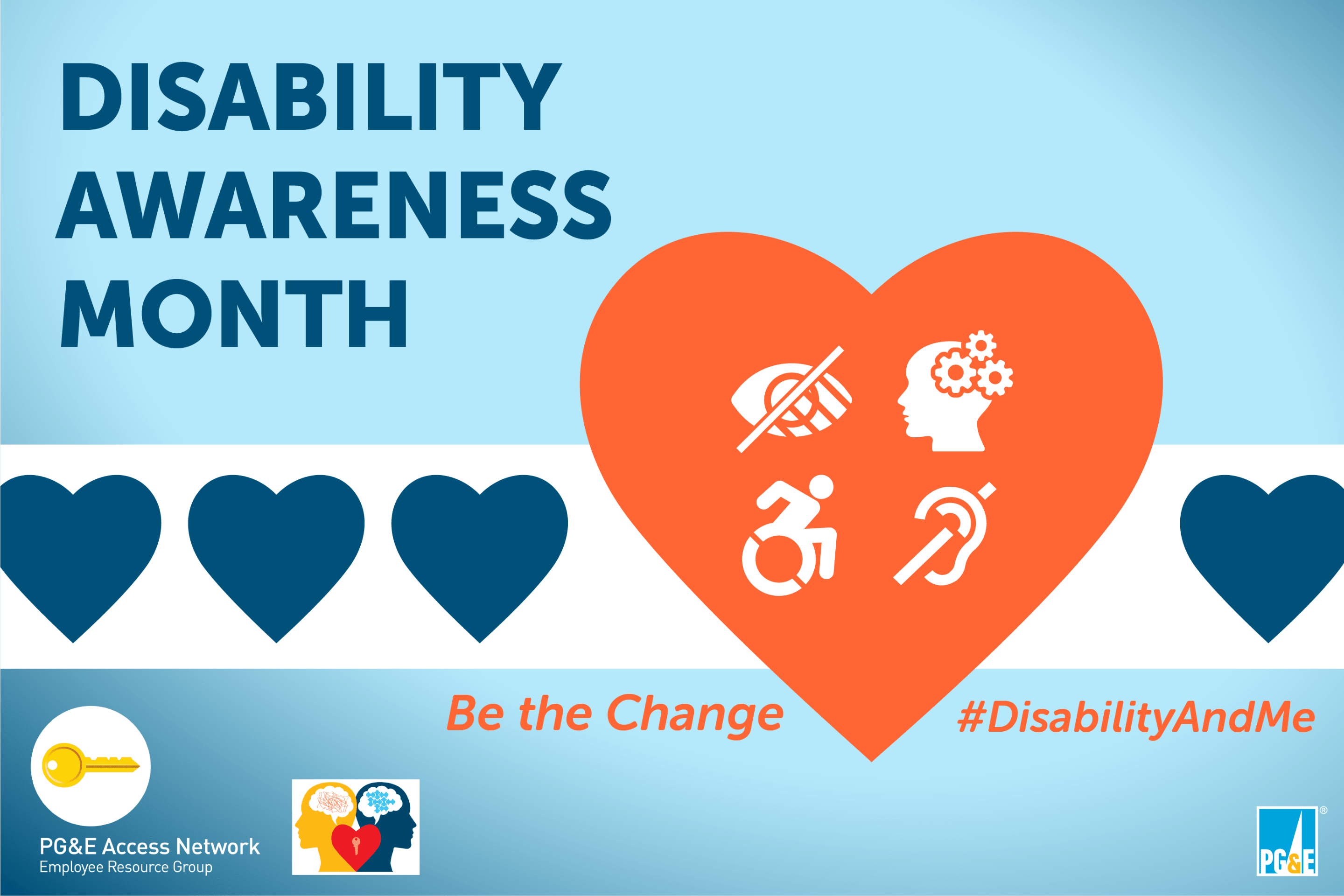 Did You Know More Than 20% of Americans Have a Hidden Disability?
By Joe Wilson, Vice President, North Valley Sierra Region
A few months back, I was having a conversation with my oldest son Jude about his physics class homework. He asked me for help and asked, "Dad, do you know anything about Swedish Philosophy?"
My mind raced since that wasn't a subject I had ever imagined would be considered in a physics class. I honestly had to tell him with a puzzled look, "Jude, I don't know anything about Swedish Philosophy."
Jude looked at me with an even more confused look until my wife Ruthie yelled from the kitchen, "Joe, he said, 'Do you know anything about speed and velocity?' I'm going to make an appointment for you to get your hearing checked!"
The result of the hearing test showed I'm rapidly experiencing hearing loss and will likely need hearing aids in the next three years. 
I'm not alone. There are more than 38 million Americans who have mild or moderate hearing loss. This represents more than 14% of the nation's population with a form of this disability. I'm also not alone in experiencing a disability—one-in-five people currently have some form of a disability, and virtually all of us will have a disability of some sort as we age. 
In fact, more than 20% of Americans have a hidden disability, one that you can't see. If I do need hearing aids soon, I'll be part of this statistic.
My situation and that of others made me think about how important it is to recognize equal access and disability rights. That's why October's Disability Awareness Month has special meaning for everyone.
At PG&E, we have the Access Network Employee Resource Group. Access Network has played a critical role in highlighting and advocating for disability rights on the job. They've raised awareness about the needs of individuals with disabilities and sounded the alarm when a program or facility wasn't fully accessible to all co-workers or customers. This is a great example of a team that is leading with love.
During October, Access Network will be playing hosts to various webinars. One will be on a panel discussion about mental health awareness. Another will be training on disability etiquette. Finally, there will be a panel discussion on neurodiversity, a term used for individuals who have learning differences resulting from disabilities such as autism, ADHD or dyslexia.
The theme our Access Network created for Disability Awareness Month is #DisabilityandMe (Be The Change). We're better together when all people can participate—including in civic life, in our communities, and at our workplace. We can't effectively provide energy service to our hometowns if we can't serve everyone.
During Disability Awareness Month, please take some time to reflect on the importance of ensuring equal access for all. Whether directly or indirectly, disabilities affect all of us.
https://www.pgecurrents.com/articles/3576-disability-awareness-month-means